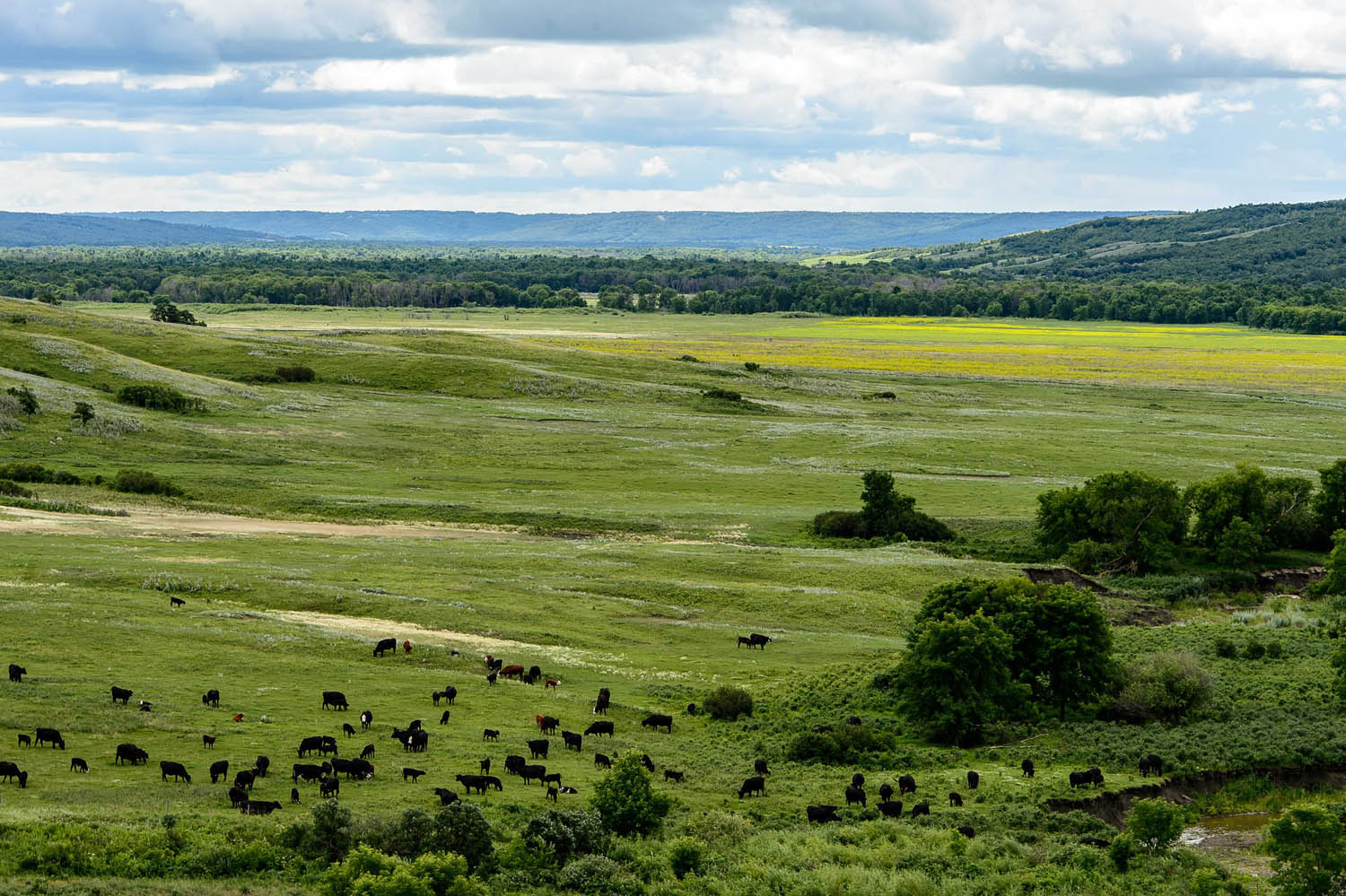 MFGA Major Projects & Collaborations:
MFGA Aquanty Project
This project seeks to develop new risk management tools to reduce the impact of extreme flood or drought events for the agricultural industry within the Basin by identifying preventative measures, implementing risk prevention and mitigation activities, all with the intention of lessening the need for government disaster programming in response to such events.
Manitoba Rangeland and Pasture Health Initiative
People making decisions about the use of natural grasslands (ie. rangelands) in Manitoba are at a disadvantage to those in Alberta and Saskatchewan in obtaining information about grassland plant community composition, successional status, forage production potential and effects of different land management practices (eg. different types of grazing, industrial disturbance, prescribed burning).
MFGA Green Gold Program
In it's 24th year, the MFGA Green Gold Program (Optimum Alfalfa Harvest Date) helps producers maximize their hay quality by harvesting their alfalfa stand at the optimum time! Bi-weekly field samples are submitted for testing with regional reports sent to subscribers during the months of May and June.
Agriculture and Agri-Food Canada's Greenhouse Gas Program (AGGP)
"High Performance Management Systems To Reduce Greenhouse Gases in Canada's Forages and Grasslands" is being led nationally by the Canadian Forage and Grassland Association (CFGA) after a successful application to Agriculture and Agri-Food Canada's Greenhouse Gas Program. Researchers will be digging down on six Manitoba fields as part of a national project to look at the role of forages and grasslands in reducing Greenhouse Gases in Canada.
Manitoba Beef & Forage Initiatives
MFGA is one of four core partners involved in this centre of agricultural innovation engaging in science-based research to benefit valuable ecosystems, improve producer profitability and build social awareness around the beef and forage industry. MBFI is located north of Brandon, MB on Hwy 10.
Manitoba Conservation Trust: Kirkella Pasture Enhancement
Kirkella Community Pasture, a 4,000 acre community-owned pasture located in the Rural Municipality of WallaceWoodworth in western Manitoba, has significant environmental and cattle production values. Manitoba Forage and Grasslands Association (MFGA), the Rural Municipality of Wallace-Woodworth, and the pasture's patrons committee have formed a partnership to deliver a two-year pasture improvement project.